供奉光明燈報名表
Registration for Annual Blessing Light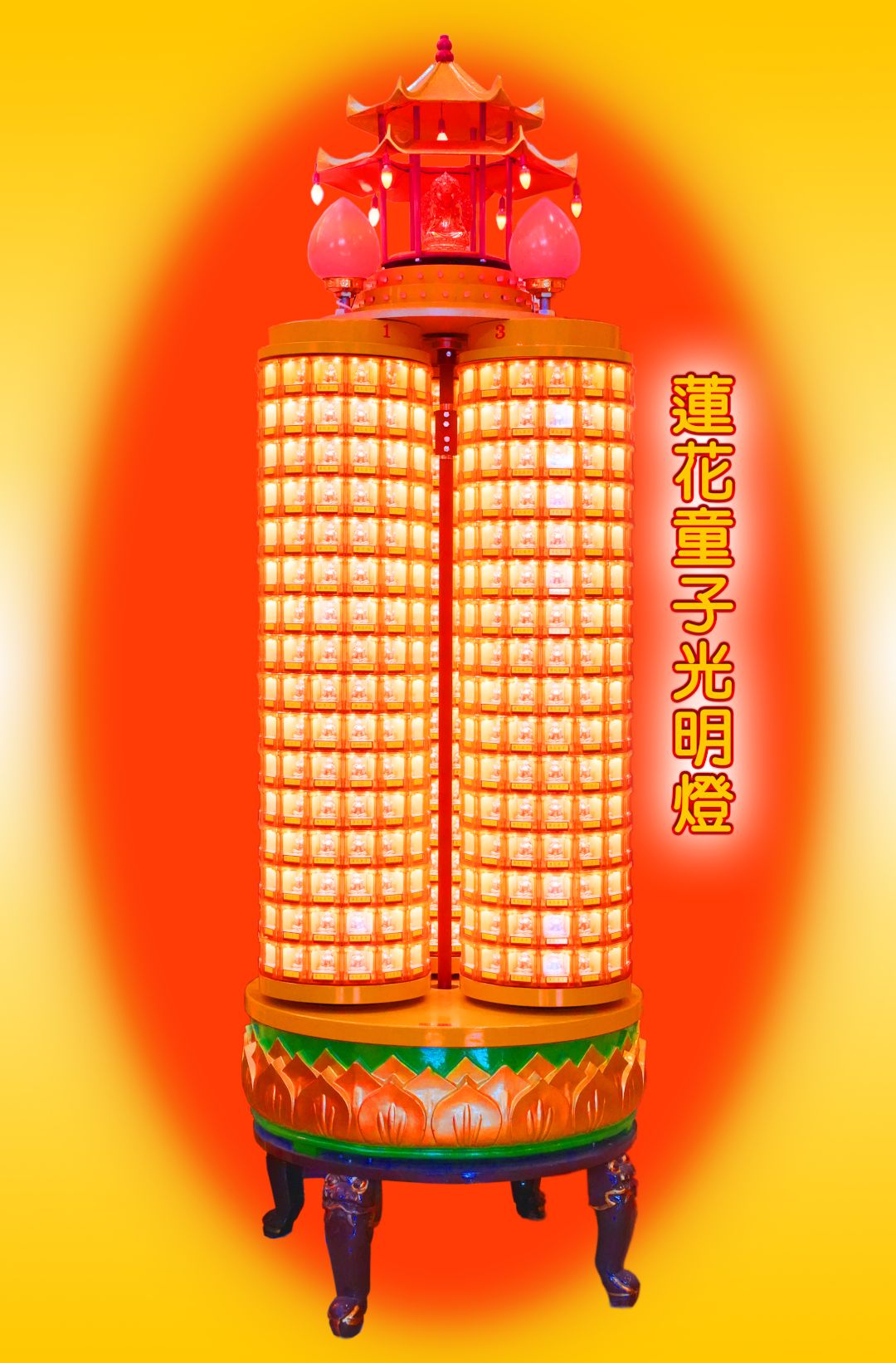 真佛傳承,放大光明。
真佛宗淨印雷藏寺在大殿两側,供奉了两座蓮花童子光明燈。
歡迎十方同門善信大德,發心維護供奉蓮花童子光明燈。凡贊助滿100加元者,可於一年內在蓮花童子光明燈之小燈格內留名。祈求佛光注照,加持身體健康,福慧增長,所求如願,光明吉祥!
感恩您的護持贊助,功德無量!
True Buddha Lineage Emits Brilliant Light
A Padmakumara Light Tower was installed on each side of the main worship hall of Jing Yin Temple.
We welcome all worshippers to sponsor the maintenance of the two Padmakumara Light Towers. For sponsors who donated over $100CAD, a name can be displayed on one blessing light panel for one year to receive Buddha's blessings for good health, wisdom, and your wishes fulfilled.
Thank you for your kind donation and support!
姓名(以十四個字為限) Name(limited to 14 alphabets)

祈願 Wishes
如閣下想收到本寺電郵確認你的捐款及登記,請提供閣下的電郵。
If you wish to receive email acknowledgement of your donation and registration, an email must be provided.
聯絡人 Name:
聯絡電話 Phone:
聯絡電郵 Email:
Amount cannot be less than or equal to 0.
贊助 Donation:(加元 CAD)